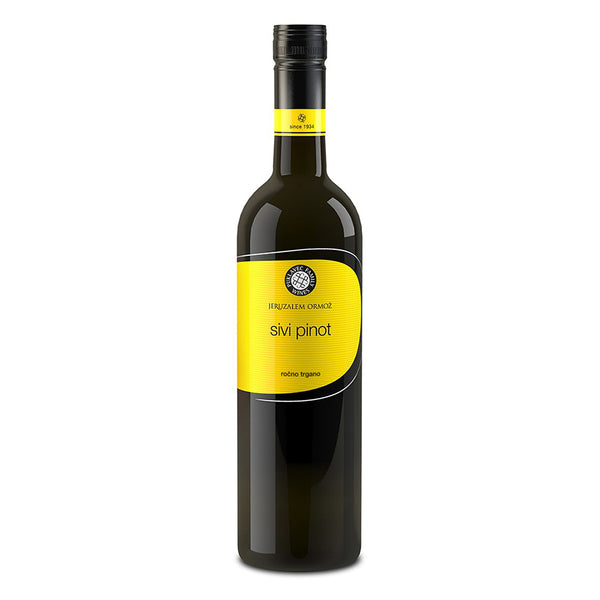 SIVI PINOT - PINOT GRIGIO JERUZALEM ORMOŽ
Sivi pinot - Pinot Grigio Jeruzalem Ormož
Dry white wine
Vintage 2019
Variety Pinot Grigio
Region Štajerska Slovenija
Winegrowing area Kajžar, Jeruzalem
Soil Varied geological soil composition, consisting mainly of clay and a high amount of sand.
Cultivation Single and double Guyot. 3,000 vines per hectare. Environmentally friendly integrated vineyard management.
Cellar handling Careful handling of grapes and must. Controlled fermentation in stainless steel tanks at 14 - 17 oC.
Description
This internationally recognized variety has been grown in our region for decades and has adapted well to the unique growing conditions. It is a medium-bodied wine delivering distinctive varietal aromas of nectarine, citrus peel and red apple, with peppery and spicy notes. Excellent with pasta, scallops, pork and soft cheese.
Always popular.
Store at 10 - 15 °C. Best to drink young.
Drinking temperature 10 - 12 °C
Alc.: 11,92 vol.%
Sugar: 5,5 g/L
Acid: 6,49 g/L