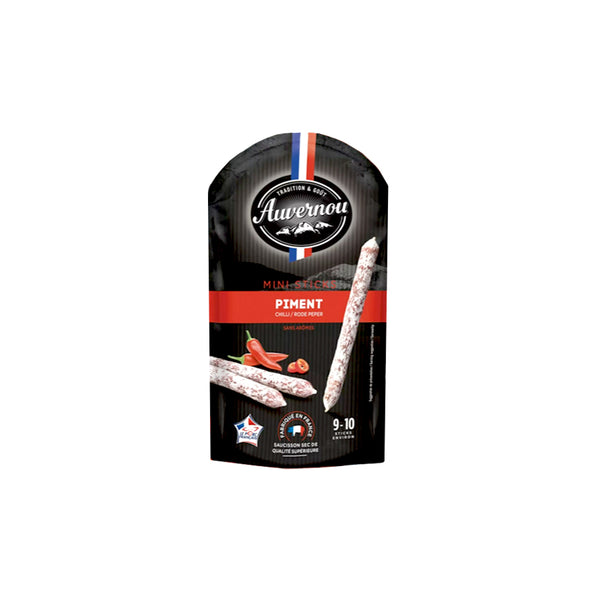 DRY-CURED HOT PEPPER MINI STICKS
Awaken your taste buds with our Auvernou Hot Pepper Mini Sticks! Our deliciously spicy Mini Sticks boast a strong taste to match their tasty and crunchy texture.
What's our secret? A unique recipe, 100% French meat and high quality ingredients. Thanks to their convenient size, they can easily fit into pockets. Perfect for a gourmet break, or to share with your loved ones!
100g