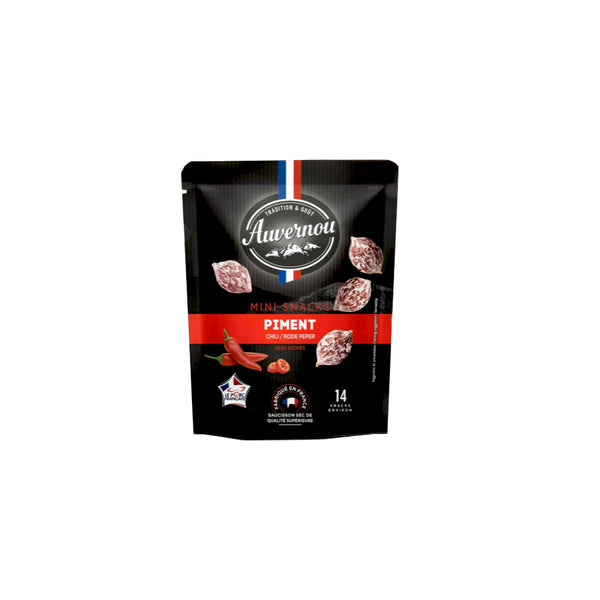 DRY-CURED HOT PEPPER MINI SNACKS
A subtle spicy gourmet bite for a taste explosion!
Using quality ingredients from the south of France, each of our Auvernou Hot Pepper Mini Snacks is a gourmet delight. Its fragrance adds that little extra something to our dry cured sausages. It is a favourite of those who want to spice up pre-dinner snacks and surprise their guests!
75g