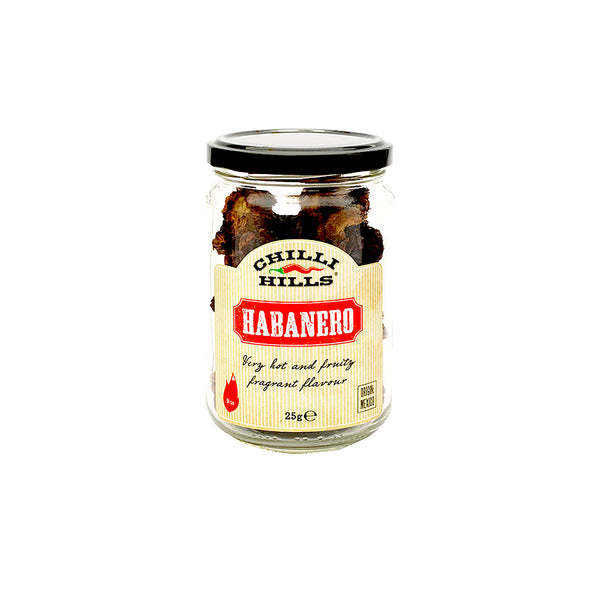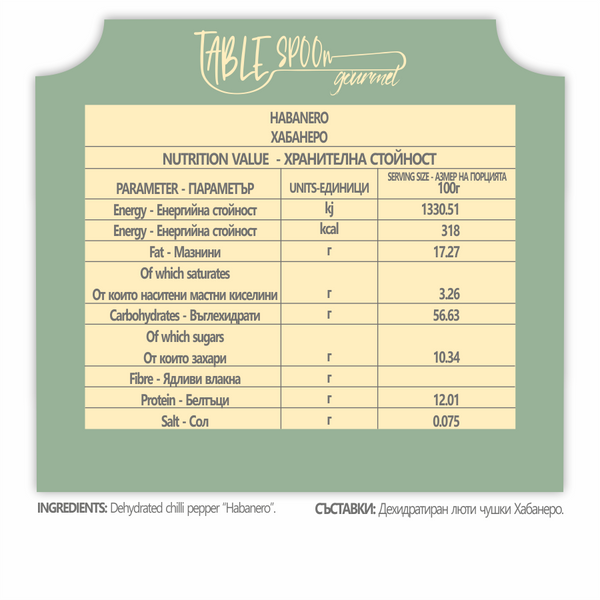 Heat level - 9 / 10
Very hot and fruity, fragrant flavor. This pepper will provide depth, heat and unique aroma to any dish or sauce.
Origin: Mexico
Contents: dehydrated chilli pepper "Habanero"
Use: Soak in hot water for 20 minutes and use as normal. 
WARNING: This is extremely hot product. Keep away from children and pets. Always use gloves when cooking with this product.
25g