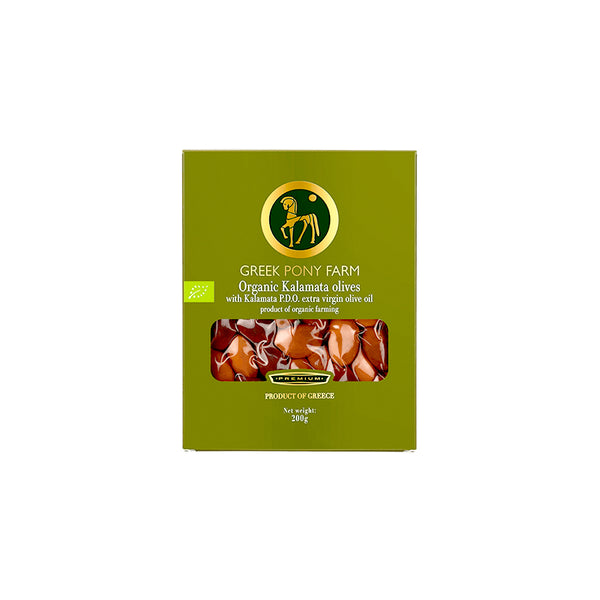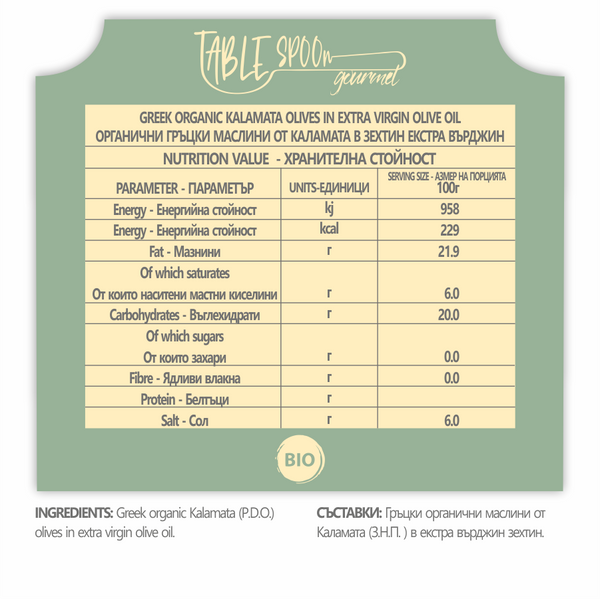 GREEK ORGANIC KALAMATA OLIVES IN EXTRA VIRGIN OLIVE OIL VACUUM
Hand-picked Kalamata olives are the most famous olives in the world. They are preserved in extra virgin olive oil and vacuum-packed to maintain their freshness.
Greek Pony Farm's philosophy of organic farming is based on a unique ecosystem in which a pony herd is actively involved in the cultivation of the olive groves. This is an innovative cultivation combination that produces olives and premium olive oils in a unique way.
200g