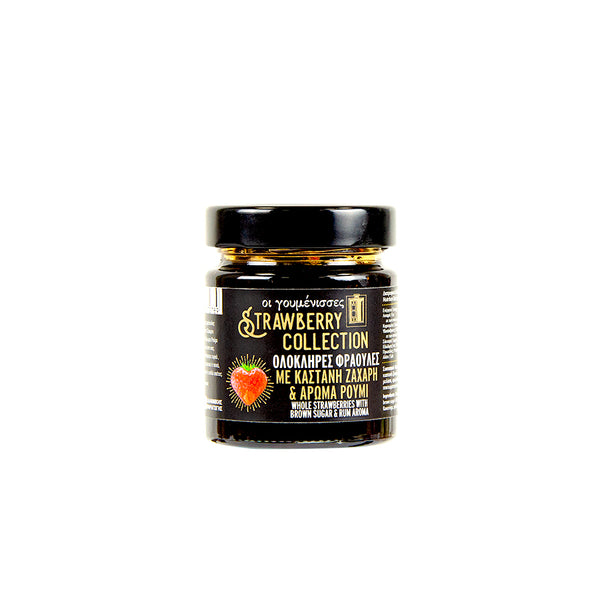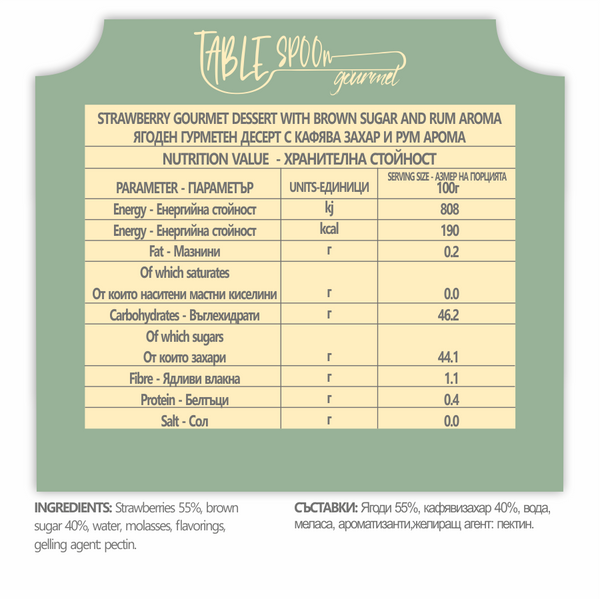 STRAWBERRY GOURMET DESSERT WITH BROWN SUGAR AND RUM AROMA
Taste the gourmet dessert «Strawberry Collection» for high gastronomic delight. Juicy whole strawberries combined with brown sugar and rum aroma. It will surprisingly excite your taste.

Enjoy it with various cheeses and cold cuts, as an accompaniment to sparkling wine or champagne, in your pancakes or with yoghurt, ice cream.
220g