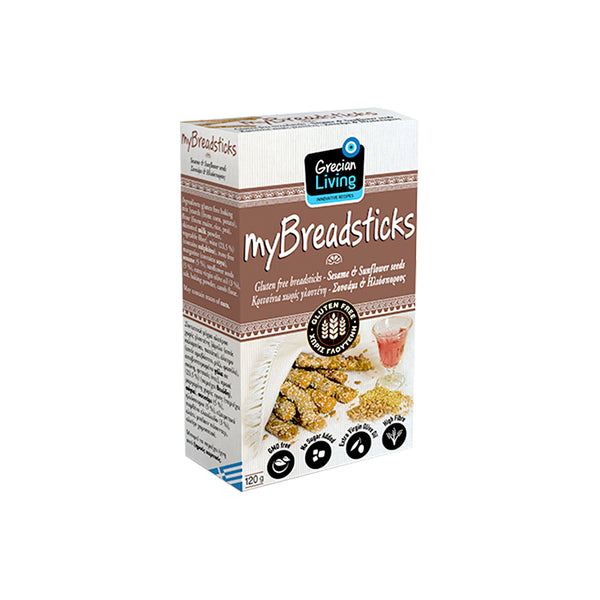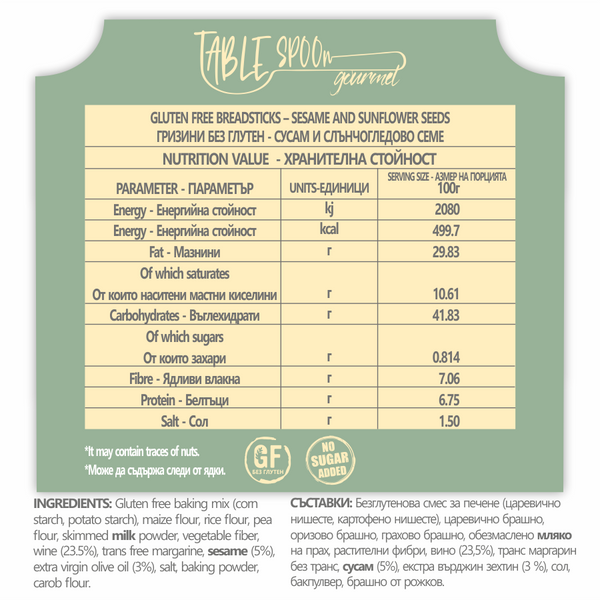 GLUTEN FREE BREADSTICKS – SESAME AND SUNFLOWER SEEDS
These breadsticks are ideal for those who love traditional pastry flavors: they contain a combination of sunflower seeds and carob flour and along with their sesame seed garnish, leave you with a delicate and slightly sweet aftertaste.
Gluten Free. Egg Free. No Sugar Added. No Preservatives. High Fibre. Trans Fat Free.
120g
* It may contain traces of nuts.