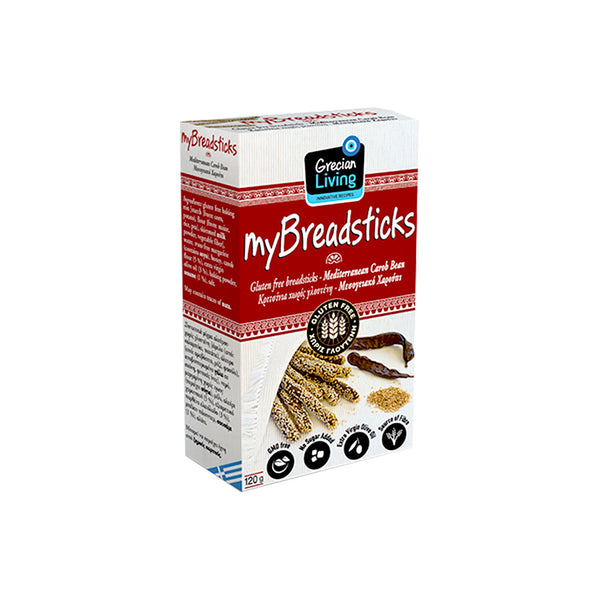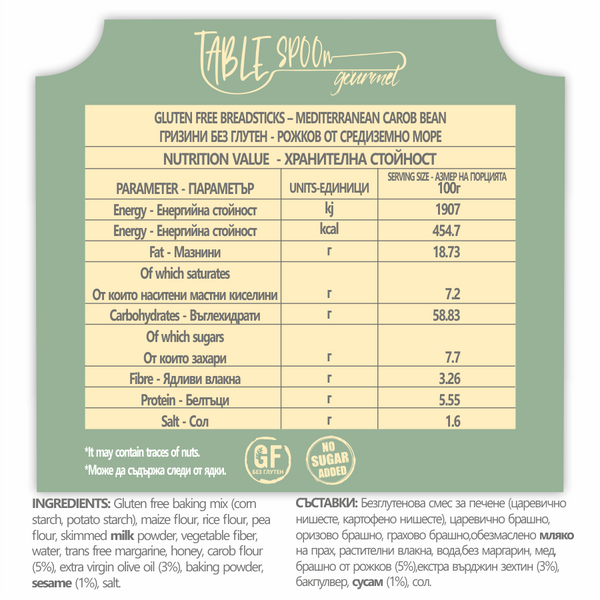 GLUTEN FREE BREADSTICKS – MEDITERRANEAN CAROB BEAN
A unique choice with a delicate, slightly sweet aftertaste thanks to carob flour. Also an excellent solution, as you enjoy a sweet taste with no sugar added, while at the same time, you intake all carob nutrients.
Gluten Free. Egg Free. No Sugar Added. No Preservatives. High Fibre. Trans Fat Free.
120g
* It may contain traces of nuts.