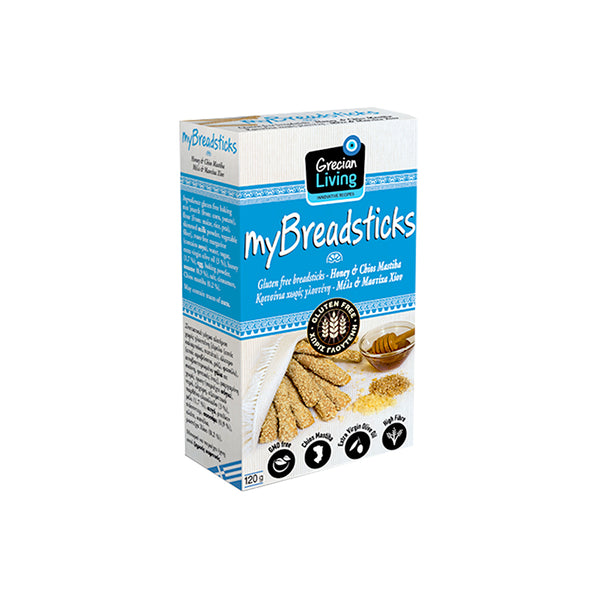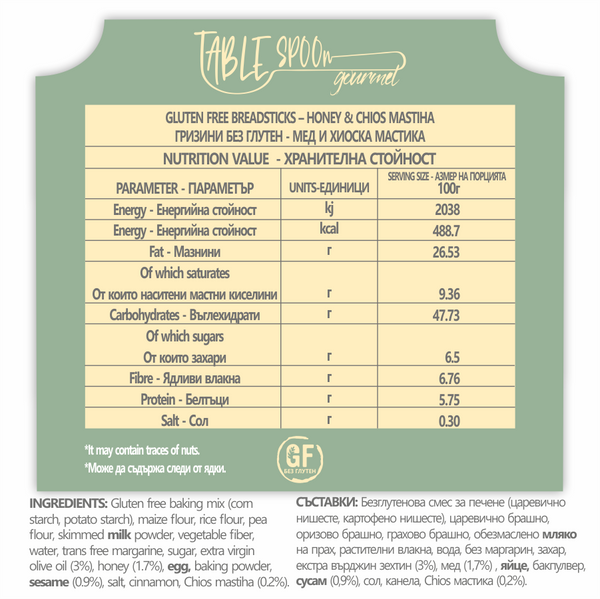 GLUTEN FREE BREADSTICKS – HONEY & CHIOS MASTIHA
The incredible taste of these breadsticks combines the aromas of Chios mastiha with sesame; they can be perfectly consumed with sweet and savory flavors. Not to mention that Chios mastiha possesses a plethora of health benefits for the digestive system (bacteridical effect on helicobacter pylori, action against Crohn's disease), heart and vessels.
Gluten Free. Egg Free. No Preservatives. High Fibre. Trans Fat Free.
120g
* It may contain traces of nuts.