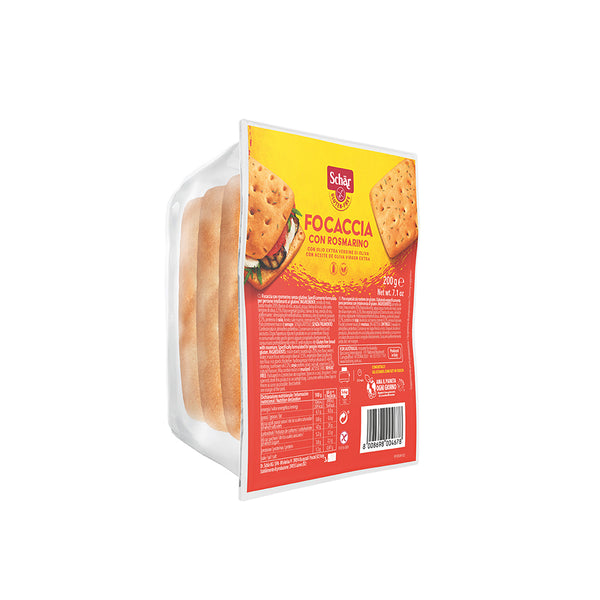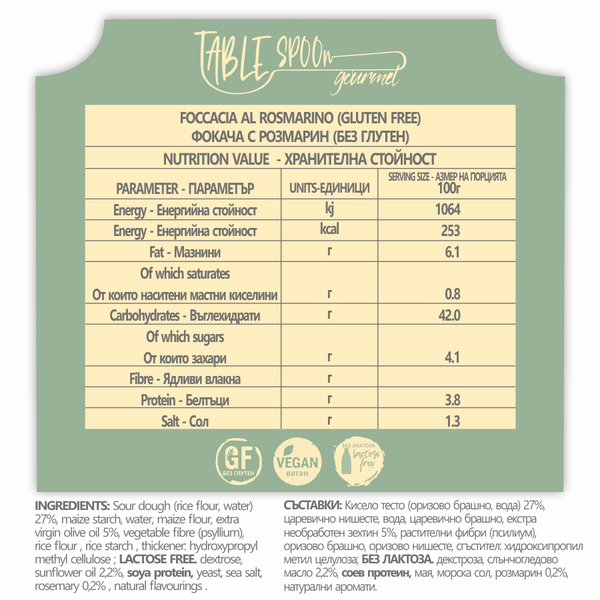 FOCACCIA AL ROSMARINO (GLUTEN FREE)
When the kitchen suddenly turns into an olive grove and the scent of wild rosemary rising up from the oven takes you back to your last holiday in Italy, a voice from far away calls out: "Amore! Dinner's ready!"
Finest sunflower oil, sea salt, rosemary and sourdough conjure up Italy on your plate. The bread's airy crumb melts in your mouth. Enjoy Schär's Focaccia as a delicious appetiser with your Italian aperitivo - or as a main course, topped with whatever your Mediterranean heart may desire. And the only thought you'll be capable of when taking a bite will be: Mamma mia, this is so yummy!
Ingredients: Sour dough (rice flour, water) 27%, maize starch, water, maize flour, extra virgin olive oil 5%, vegetable fibre (psyllium), rice flour, rice starch, thickener: hydroxypropyl methyl cellulose; dextrose, sunflower oil 2,2%, soya protein, yeast, sea salt, rosemary 0,2%,natural flavourings.
GLUTEN FREE. WHEAT FREE. VEGAN. VEGETERIAN. NO MILK ADDED. LACTOSE FREE. NO EGGS ADDED. PALM OIL FREE. PRESERVATIVE FREE. 
200g