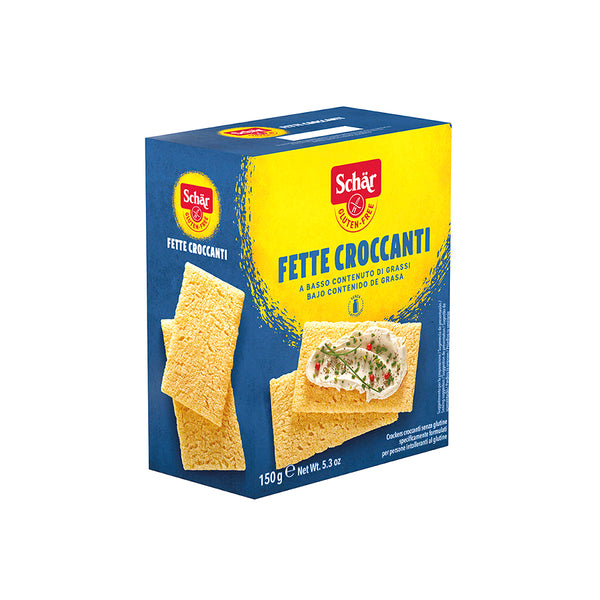 FETTE CROCCANTI (GLUTEN FREE)
Crunchy crispbreads perfect for any and all toppings.
Light, crunchy, and low in fat, these crispbreads are a must-have for your pantry. The perfect gluten free snack, whether morning, day or night!
Ingredients: rice flour , maize flour , sugar , salt .
GLUTEN FREE. WHEAT FREE. NO MILK ADDED. LACTOSE FREE. VEGAN. VEGETERIAN. PRESERVATIVE FREE. NO EGGS ADDED. LOW FODMAP. NO PALM OIL.
150g
* May contain traces of soya .