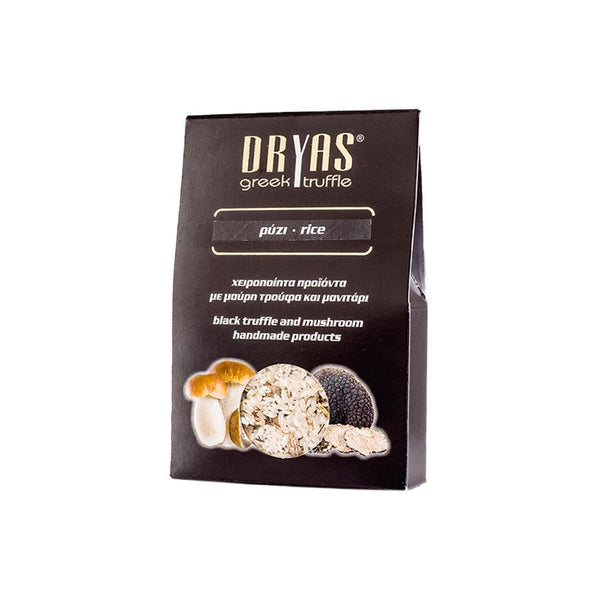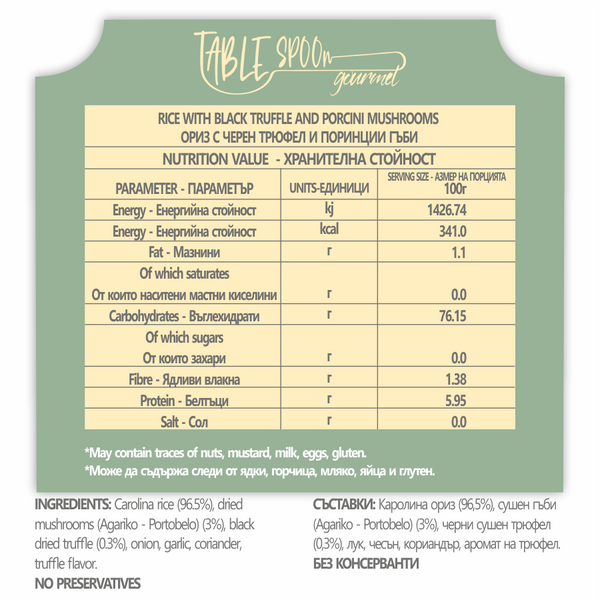 RICE WITH BLACK TRUFFLE AND PORCINI MUSHROOMS
Parboiled rice with dry agaric and portobello mushrooms and black truffle. A great rice pilaf that will be a fantastic match to any grilled or roasted meat.  
Ingredients: Rice Carolina 96.5%, dried mushrooms (agaric & portobello) 3%, black dried truffle 0.3%, truffle flavor.
300g
* May contain traces of nuts, mustard, milk, eggs, gluten.