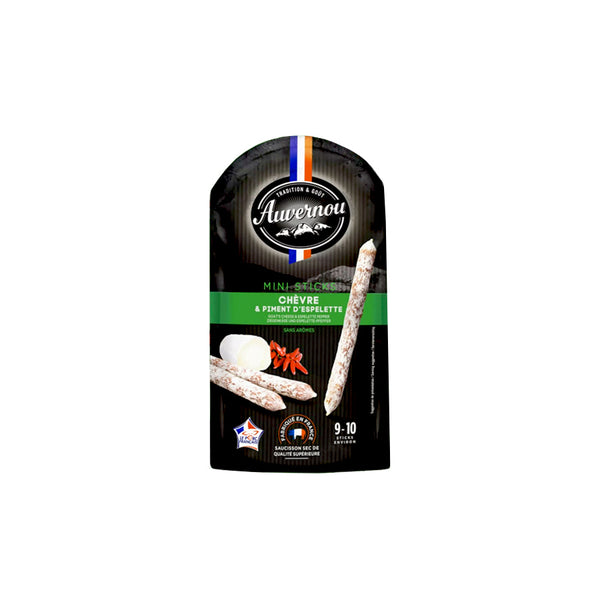 DRY-CURED GOAT'S CHEESE & ESPELETTE PEPPER MINI STICKS
Looking for contrasting taste sensations? You'll love our Auvernou Goat's Cheese & Espelette Pepper Mini Sticks, an original recipe with no added flavourings that combines the authenticity of dry cured sausage, the sweetness of goat cheese and the spiciness of the Espelette pepper. That's an amazing, tasty trio!
Enjoy the panoply of gourmet flavours it offers as a snack with colleagues in the office or during a family outing.
100g