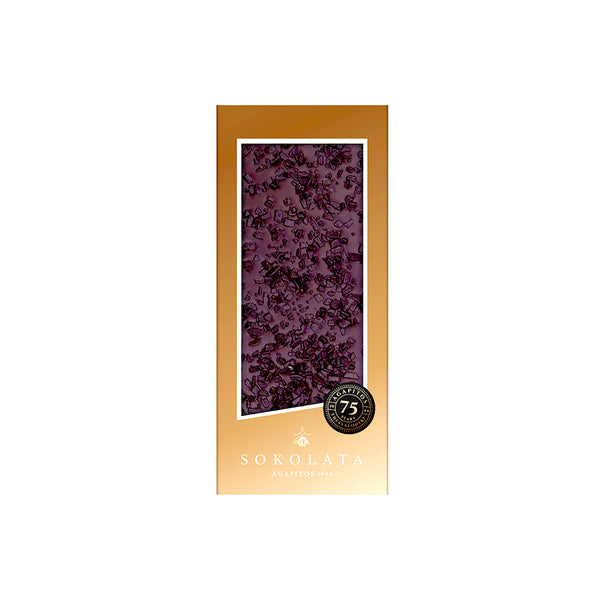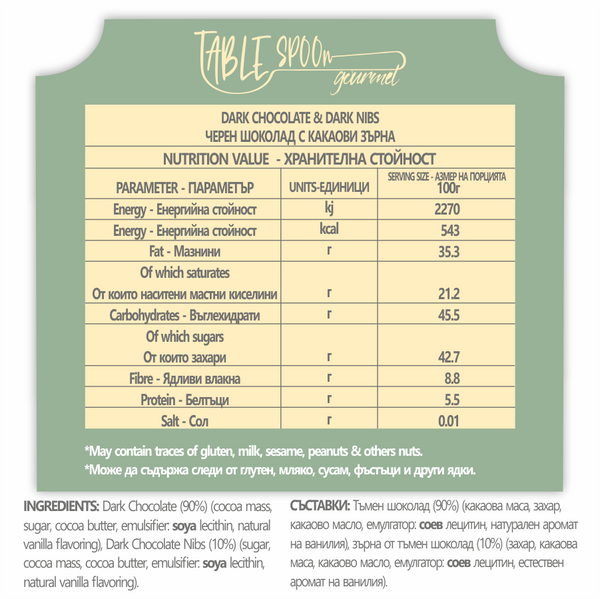 DARK CHOCOLATE & DARK NIBS
Dark chocolate bar made with 70% cocoa and covered in dark chocolate nibs.
Agapitos Chocolates are produced by hand with the finest Belgian chocolate, under the most stringent standards, without artificial substances or preservatives.
100g
* May contain traces of gluten, milk, sesame, peanuts & others nuts.
[Not a recommended purchase in the summer months]