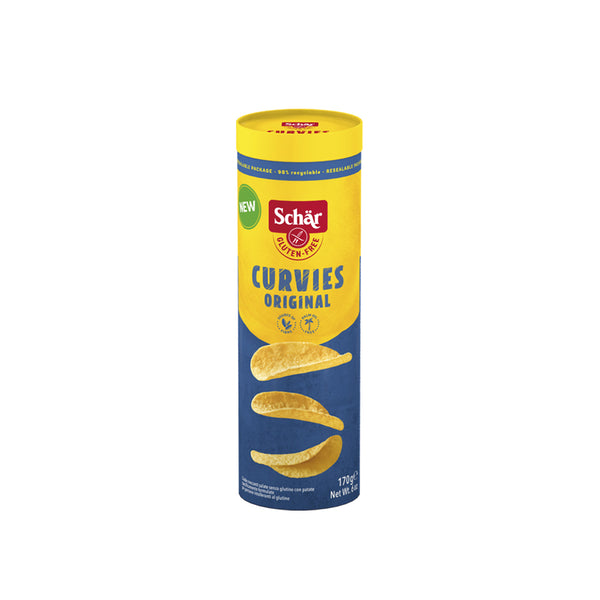 CURVIES ORIGINAL (GLUTEN FREE)
The great tasting snack that's perfect for all kinds of moments, from aperitivo, to birthdays, and all kinds of celebrations. With less fat and calories and more fiber. And suitable for vegetarians and vegan. What's not to love?
Ingredients: Dehydrated potatoes 57% , sunflower oil , rice flour , glucose syrup , potato starch , salt , emulsifier: mono- and diglycerides of fatty acids ; rapeseed oil . 
GLUTEN FREE. VEGAN. VEGETERIAN. PALM OIL FREE. PRESERVATIVE FREE. NO EGGS ADDED.
170g
*May contain traces of milk.