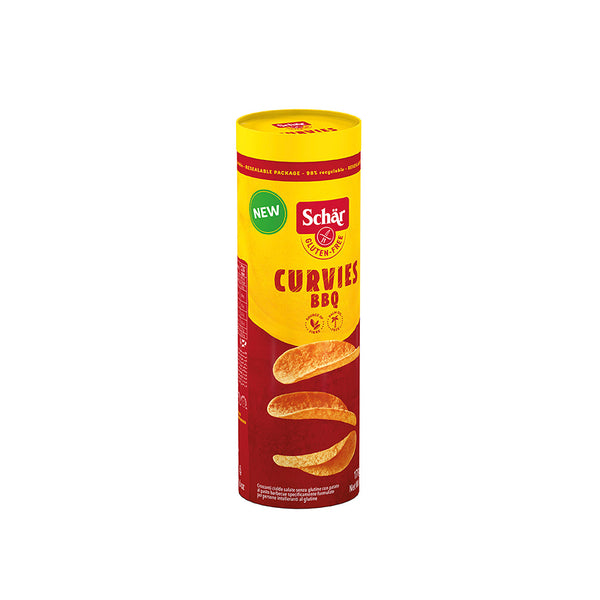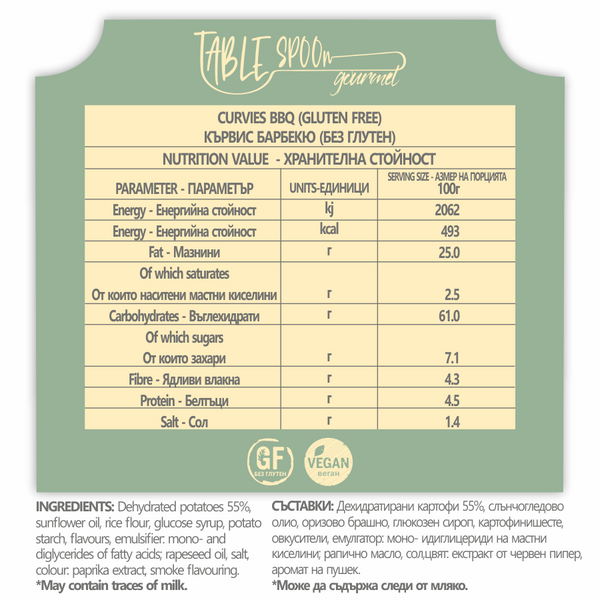 CURVIES BBQ (GLUTEN FREE)
When your TV series gets you really thrilled. When you're having fun playing board games with your family. When the aperitif with your best friends is all bubbles and giggles. Whenever it's all about sharing good moments with those you love – that's when Schär's "Curvies" make their grand entrance!
Their curvy shape holds lots of taste and fun – but no palm oil or preservatives, of course! Crisp and thin – and irresistible: Yes, it's all about the curves here!
Ingredients: Dehydrated potatoes 55%, sunflower oil, rice flour, glucose syrup , potato starch, flavours, emulsifier: mono- and diglycerides of fatty acids; rapeseed oil, salt, colour: paprika extract, smoke flavouring.
GLUTEN FREE. VEGAN. VEGETERIAN. PALM OIL FREE. PRESERVATIVE FREE. 
170g
*May contain traces of milk.