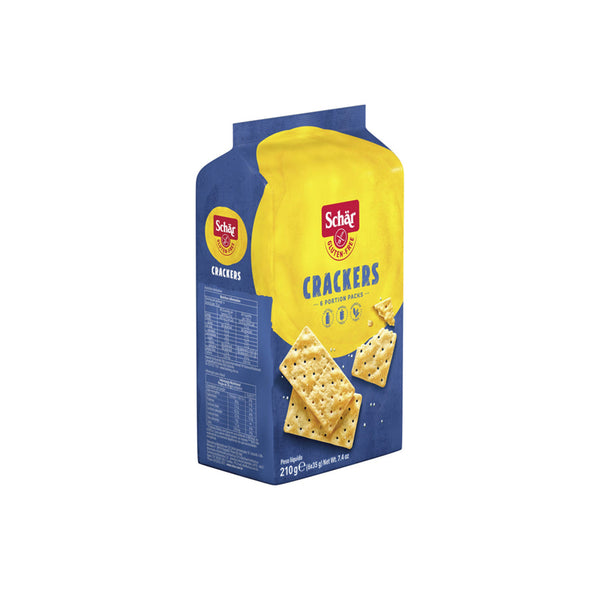 The traditional Italian crackers.
With its light, crumbly texture and savoury taste, they're perfect for every snacking moment - with or without toppings. Wrapped in practical portion packs for your convenience, these crackers are also a great substitute for bread during meals.
Ingredients: maize starch , maize flour , vegetable margarine [ vegetable fats and oils in varying proportion ( palm ,palm kernel , rape ), water , salt , emulsifier: mono- and diglycerides of fatty acids ; flavour ],maltodextrine , rice syrup , modified tapioca starch , soya flour , salt , yeast , thickeners: guar gum ,hydroxypropyl methyl cellulose ; raising agents: monopotassium tartrate , ammonium hydrogen carbonate , sodium hydrogen carbonate ; emulsifiers: mono- and diacetyl tartaric acid esters of mono- and diglycerides of fatty acids ; acid: citric acid ; natural flavour .
GLUTEN FREE. WHEAT FREE. NO MILK ADDED. LACTOSE FREE. VEGAN. VEGETERIAN. PRESERVATIVE FREE. NO EGGS ADDED. LOW FODMAP.
210g