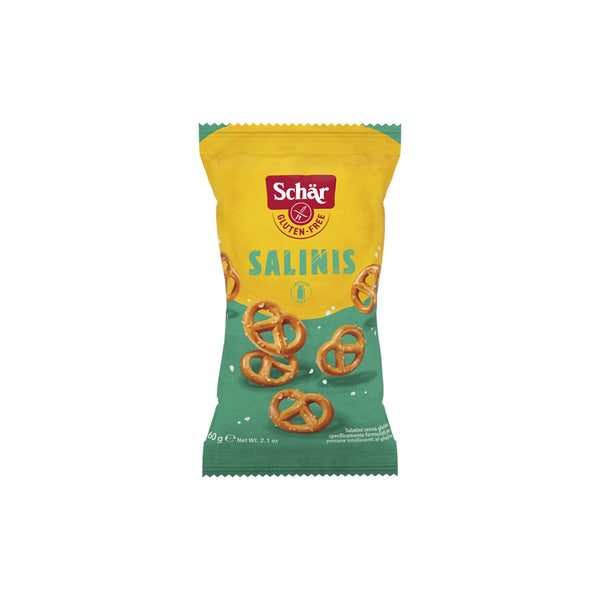 The gluten-free version of one of the all time great snacks.
You see them at parties, movie night, or on game-day... the international symbol for good times: the classic savoury pretzel. Bite-sized, shiny and covered in sea salt. Great for sharing... and not sharing ;)
Ingredients: maize starch , palm oil , potato starch , sea salt , invert sugar syrup , dry yeast , stabilizer:carboxymethylcellulose ; emulsifier: soya lecithin ; raising agents: disodium diphosphate , sodium bicarbonate .
GLUTEN FREE. WHEAT FREE. NO MILK ADDED. LACTOSE FREE. VEGAN. VEGETERIAN. PRESERVATIVE FREE. NO EGGS ADDED. LOW FODMAP.
60g
* May contain traces of sesame seeds.