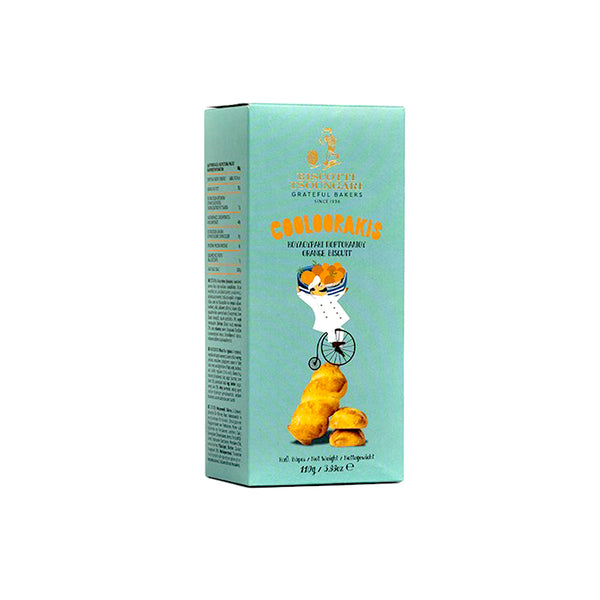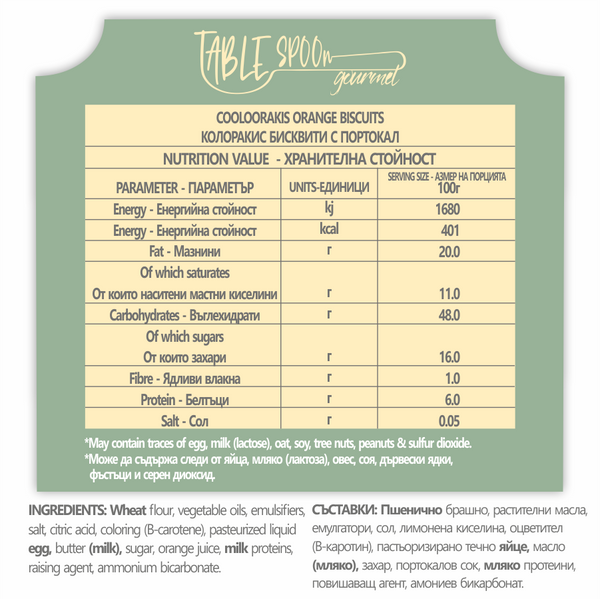 COOLOORAKIS ORANGE BISCUITS
Traditional Greek "koulouraki" braided cookies. Orange taste and aroma in each bite.
Ingredients: Wheat flour (gluten, l- cysteine), vegetable oils (palm, rapeseed, coconut oils in varying portions), emulsifiers (polyglycerol esters of fatty acids, mono and diglycerides of fatty acids, lecithin), salt, acidity regulator (citric acid), flavouring, colouring (β-carotene), icing sugar (sucrose, corn starch 2%), pasteurized liquid egg, butter, sugar, orange juice (2%), whey permeate, raising agent (sodium dihydrogen pyrophosphate, sodium bicarbonate, calcium carbonate, corn starch).
110g
* May contain traces of egg, milk (lactose), oat, soy, tree nuts, peanuts & sulfur dioxide.