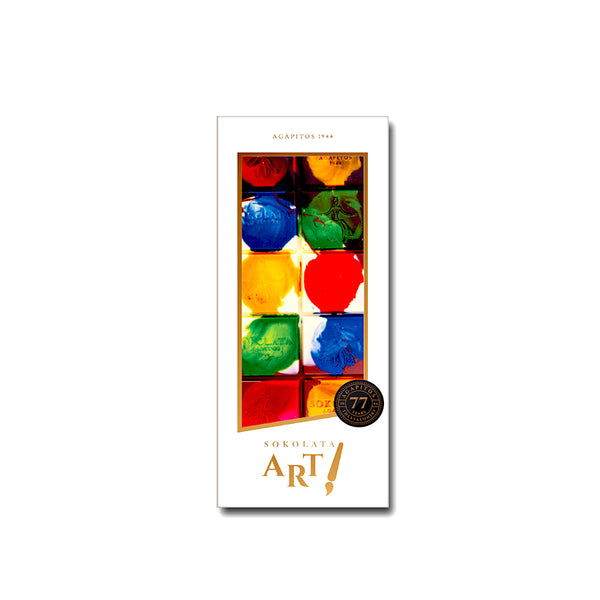 COLOURS (SPOT DESIGN) & 3 CHOCOLATES (DARK/MILK/WHITE)
Dark, Milk, and White Chocolates in one delicious, and very artistic, chocolate bar that will tantalize your senses.
Agapitos Chocolates are produced by hand with the best Belgian chocolate, under the most stringent standards, without artificial substances or preservatives.
100g
* May contain traces of gluten, sesame, peanuts & other nuts. 
[Not a recommended purchase in the summer months]