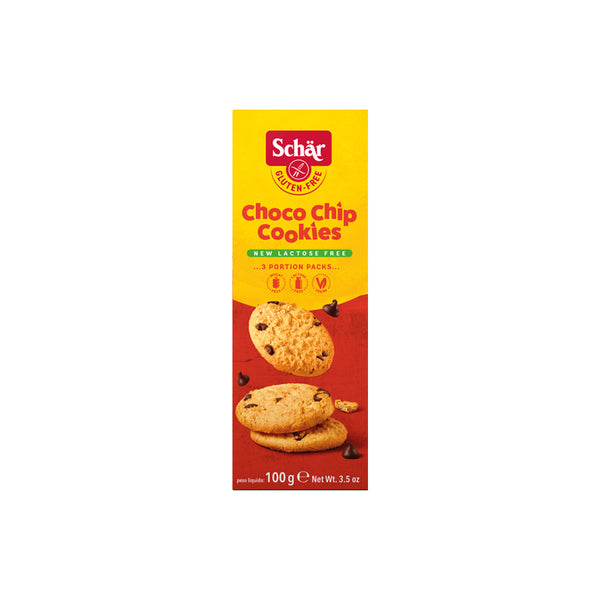 CHOCO CHIP COOKIES (GLUTEN FREE)
The ultimate gluten-free chocolate chip cookie. The true people-pleasers! A must-have in every home, these chocolate chip cookies have a homemade-look, artisanal texture, and are perfect for any occasion. You really can't beat a classic.

Ingredients: maize starch , palm fat , maize flour , chocolate drops 12% ( cocoa 46% min. - sugar , cocoa mass * ,cocoa butter * , emulsifier: sunflower lecithin ; natural flavourings ), sugar , maltodextrine , soya flour ,coconut flakes , modified tapioca starch , raising agents: ammonium hydrogen carbonate , sodium hydrogen carbonate ; salt , natural flavourings . *Rainforest Alliance Certified™
GLUTEN FREE. WHEAT FREE. NO MILK ADDED. LACTOSE FREE. NO EGGS ADDED. VEGAN. VEGETERIAN. PRESERVATIVE FREE. 
100g
*May contain traces of lupin .