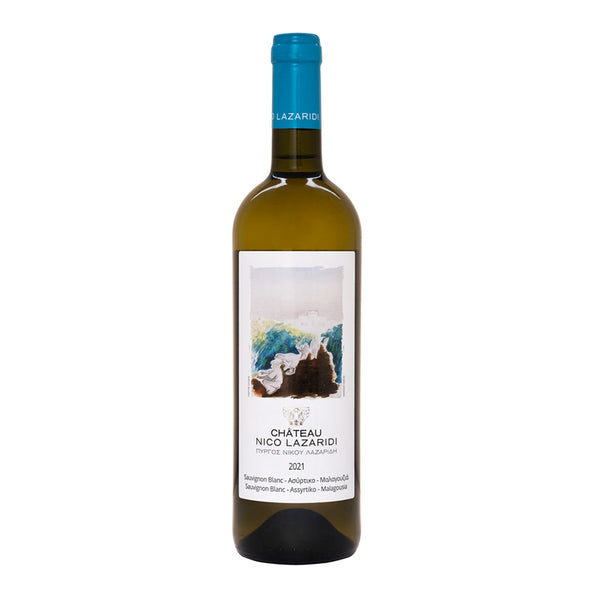 CHÂTEAU NICO LAZARIDI WHITE WINE 2021
Type of wine: Dry White Wine.
Appellation: Protected Geographical Indication Drama.
Varieties: 65% Sauvignon Blanc, 30% Assyrtiko, 5% Malagousia
Vinification Techniques: Classic white wine vinification at low temperature 12-16ο C. It ferments in stainless steel tanks and it follows short maturation with the fine lees.
Analytical Data
Alcohol: 12.5%
Total Acidity: 5.5 g/l
Residual Sugar : 1.80 g/l
Tasting Notes: Bright yellow color. The new blend combines the aromatic complexity of the Sauvignon Blanc emphasizing the tropical and citrus notes which are combined with the richness and the acidity of the Assyrtiko and the floral notes of Malagousia. A wine with a pronounced intensity and aromas of mango, papaya, pineapple, citrus and lemongrass, wet stone, and white flowers. Full mouth with pleasant crispy acidity and long aromatic aftertaste.
Aging: Will respond to aging for up to 3-4 years after harvest.
Perfect Pairing: Served at 8-12°C, an excellent match for cooked dishes with vegetables, pasta with basil sauce and salads with goat cheese.