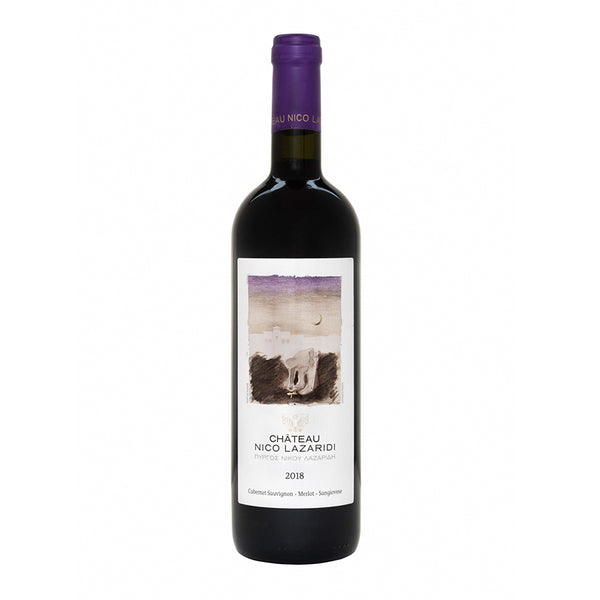 CHÂTEAU NICO LAZARIDI RED WINE 2018
Type of wine: Dry Red Wine.
Appellation: Protected Geographical Indication Drama.
Varieties: Cabernet Sauvignon 60 %, Merlot 30%, Sangiovese 10%.
Production Area: Northern Greece, in Macedonia, at the local communities of Agora, Pigadia, Adriani, in the valley and the low hills on the South-East of Drama town.
Vineyards: Moderately sloping ground up to an altitude of 250 m with a north-east exposure, provides perfect growing and ripening conditions for these varieties.
Harvest: September.
Vinification Techniques: Classic red wine vinification with délestage method, ages for 12 months in oak barrels.
Analytical Data
Alcohol: 15%
Total Acidity: 5.25g/l
Residual Sugar: 2.73 g/l
pH: 3.53
Tasting Notes: A charming blend of deep red color which combines Merlot's sweet fruity aromas with the density of Cabernet Sauvignon and Sangiovese's finesse.
Aging: Will respond to aging for up to 6-8 years after harvest.
Perfect Pairing: Served at 16-18οC with grilled meat and game cooked dishes with complex sauces.