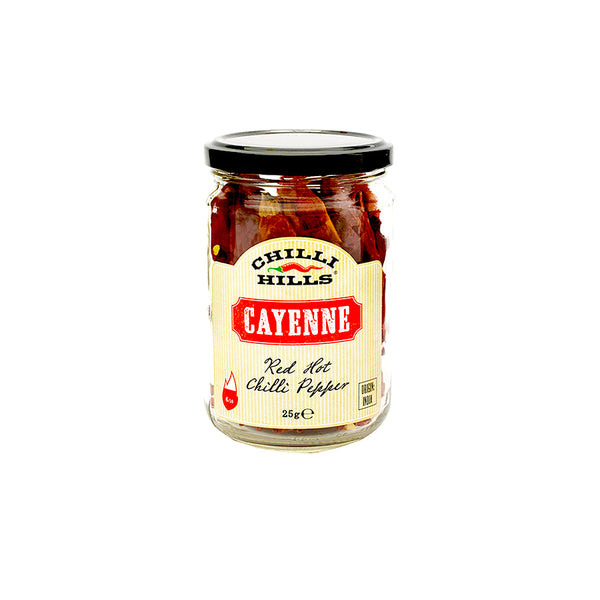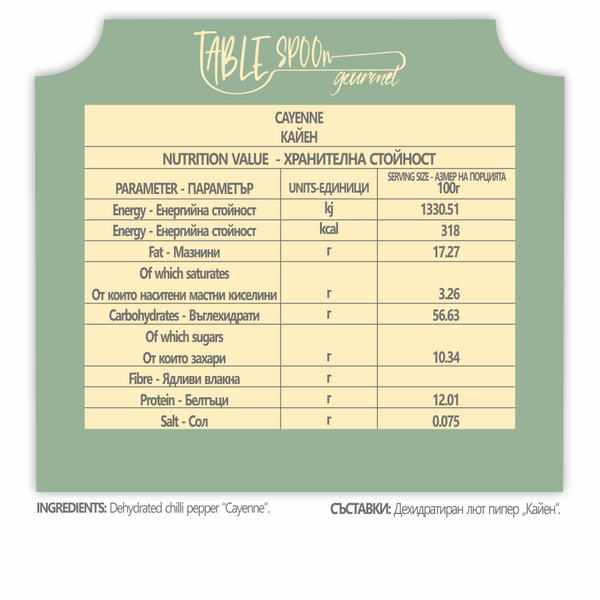 Heat level - 6 / 10
Red Hot Chilli Pepper. A little dash will elevate any dish. More than a dash will deliver a punch.
Origin: India
Contents: dehydrated chilli pepper "Cayenne"
Use: Soak in hot water for 10 min and use as regular. 
WARNING: Hot product. Keep away from children and pets.
25g