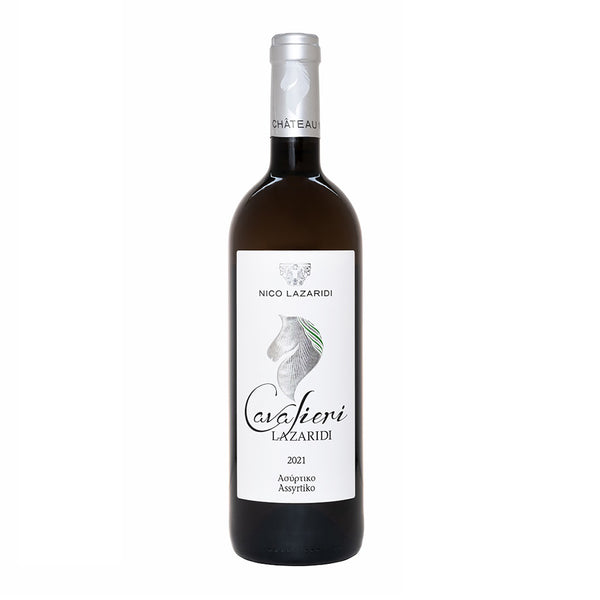 CAVALIERI LAZARIDI WHITE WINE 2021
Type of wine: Dry White Wine.
Appellation: Protected Geographical Indication Drama.
Varieties: 100% Assyrtiko
Vinification Method: Alcoholic fermentation in graduated temperatures from 12 to 17οC in stainless steel tanks. Small part of the Assyrtiko ends its fermentation in acacia barrels and matures for 6 months by performing the battonage. The rest of the wine stays in stainless tanks in contact with the fine lees.
Analytical Data:
Alcohol: 13%
Total Acidity: 5.93 g/l
Residual Sugar: 2.14 g/l
Tasting Notes: Deep lemon colour. Pronounced aromas of citrus, white stone fruit, botanical notes harmonically combined with notes of honey and jasmine revealing the six months maturation in acacia barrels in presence with the fine lees. It is full bodied with a pleasantly high acidity and long aftertaste.
Aging: Will respond to aging for up to 4-5 years after harvest.
Perfect Pairing: Best served at 8-13ΟC, an excellent match for fresh vegetables, greasy fish and seafood with acid sauces, mushrooms, white meat, hummus and sushi.