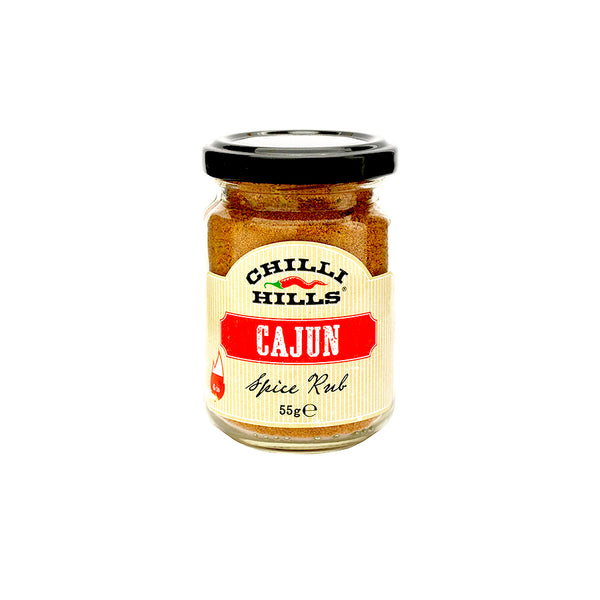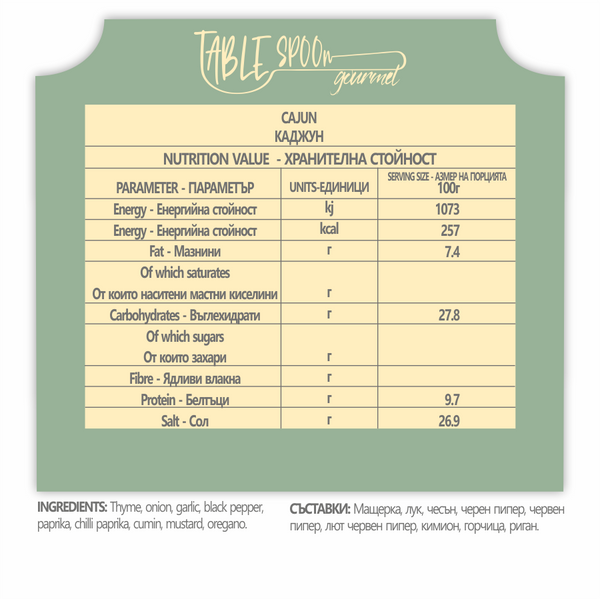 Heat level - 6 / 10
Blend of spices and a must have for any New Orleans (cajun) dishes: Jambalaya, Gumbo, Étouffée and more. For other creations, mix the spice with a little bit of olive oil and lemon juice and rub it on chicken or meat for a very spicy but exotic flavor. It can also be used for the making of a diping sauce by mixing it with yoghurt and adding a little olive oil.
Contents: thyme, onion, garlic, black pepper, paprika, chilli paprika, cumin, mustard, oregano.
WARNING: Hot product. Keep away from children and pets.
55g