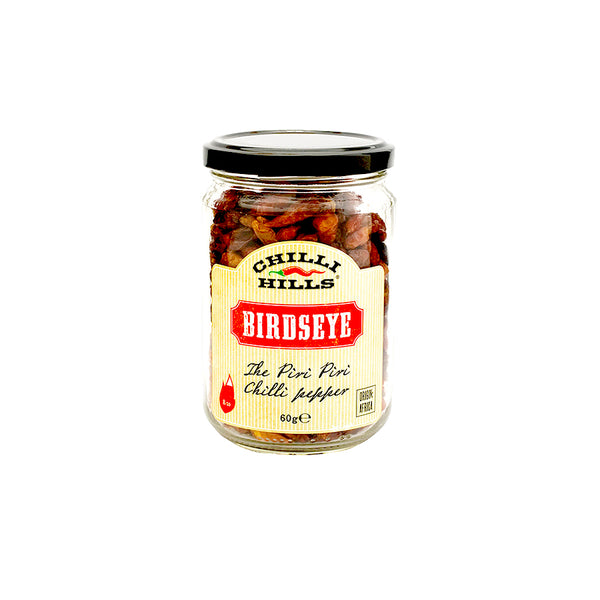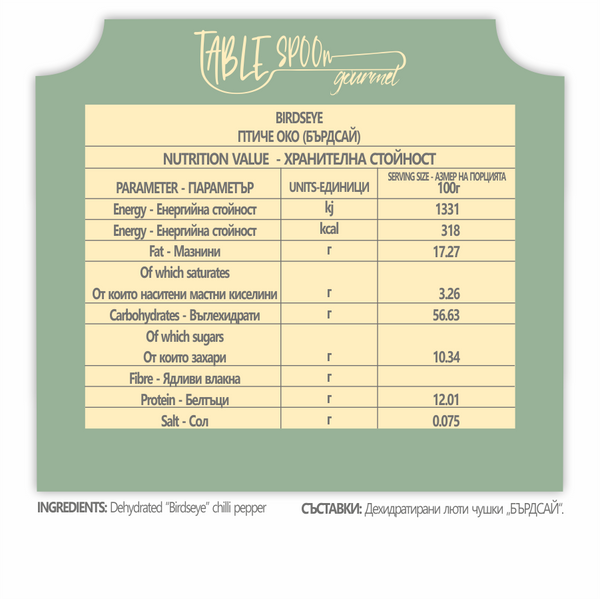 Heat level - 8 / 10
Piri Piri (the Swahili word for chilli) is the key pepper used in many African, Portuguese and Brazilian dishes. Use it to make 'Piri Piri' chilli sauce or dash some to any dish that needs some spice.
Origin: Africa
Contents: dehydrated "Birdseye" chilli pepper
Use: Grind it into flakes and use in soups or meals. Perfect to infuse chilli oil.
WARNING: Hot product. Keep away from children and pets.