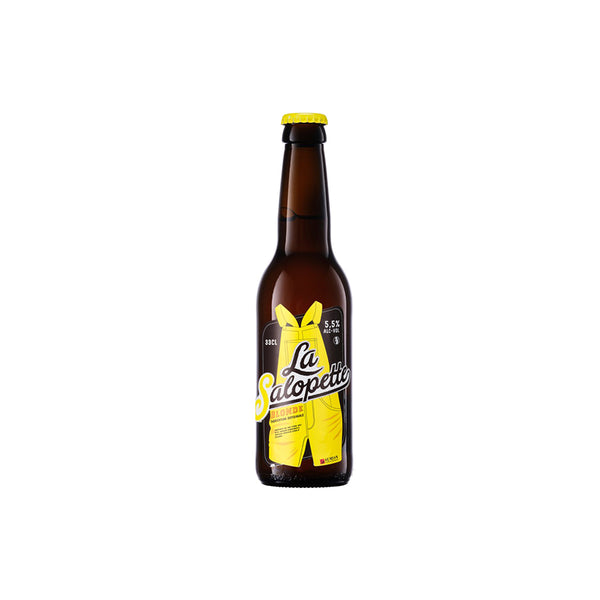 FRENCH STYLE BLONDE BEER (BIÈRE BLONDE SALOPETTE)
Our range of 3 craft beers, unfiltered! To refresh your summer with humor!
Water, hops, malt and yeast are the 4 essential ingredients for making beer. To this, our brewers add for each beer. Overalls the ingredients that perfume and make our beers even tastier. 
33cl