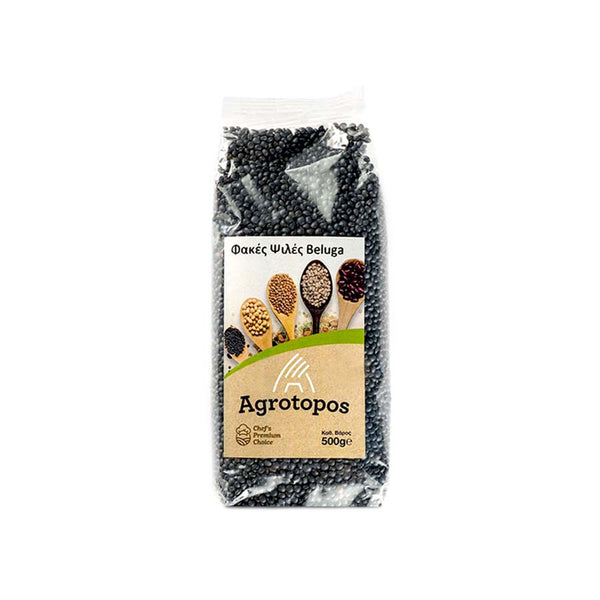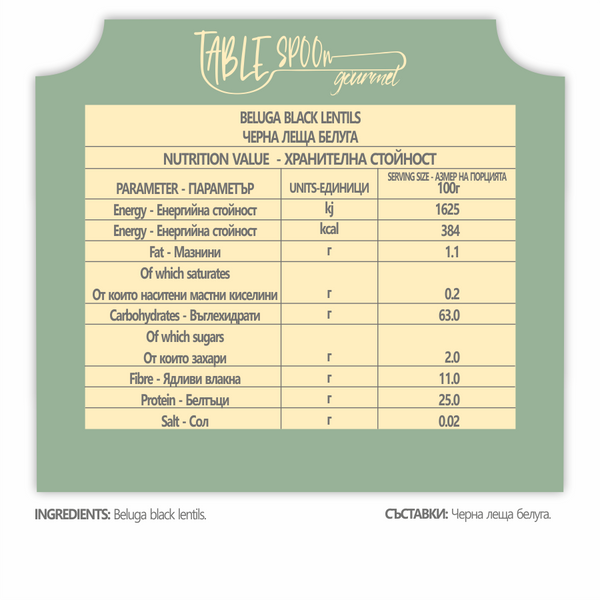 Beluga lentils are a type of small, black lentil, which get their name from their resemblance to Beluga caviar.

Black Beluga lentils retain their shape and al dente texture when cooked. They have a delicate taste and are fantastic at absorbing other flavours. Black Beluga lentils don't need to be presoaked the way other legumes do.

Ideal for soups, salads, as a side dish. Cooked black lentils can also be puréed, roasted, and otherwise repurposed into a wide array of savory snacks.
500g