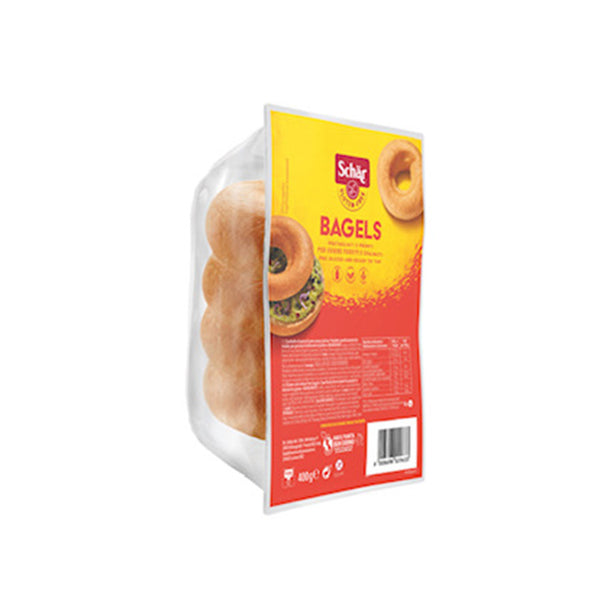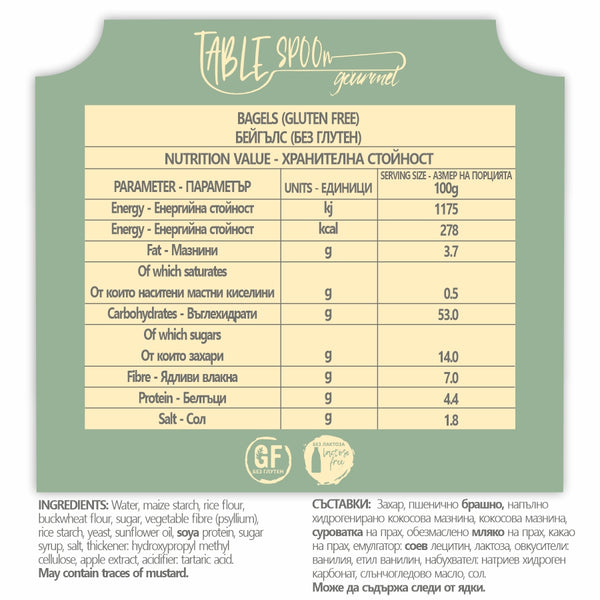 Enjoy the true taste of America with our pre sliced gluten-free bagels. Ready to top with cream cheese, cold cuts, or any toppings you prefer. Enjoy a rich savoury taste with every bite.
Ingredients: Water, maize starch, rice flour, buckwheat flour, sugar, vegetable fibre (psyllium), rice starch, yeast, sunflower oil, soya protein, sugar syrup, salt, thickener: hydroxypropylmethylcellulose; apple extract, acid: tartaric acid.
GLUTEN FREE. WHEAT FREE. VEGAN. VEGETERIAN. LACTOSE FREE.
400g
*May also contain traces of mustard.