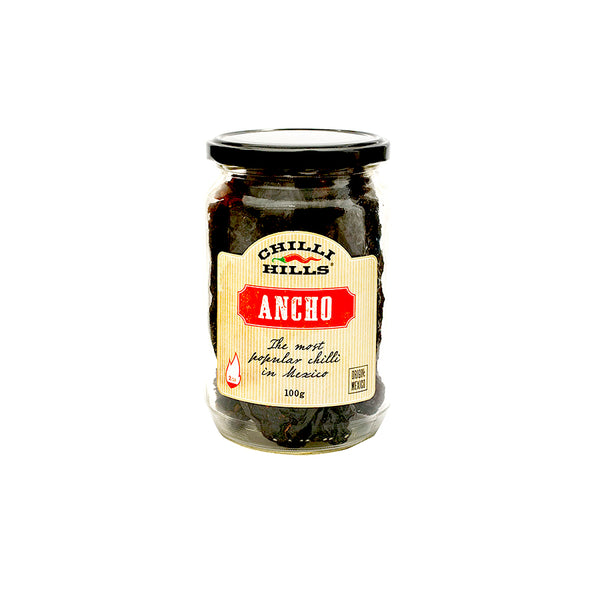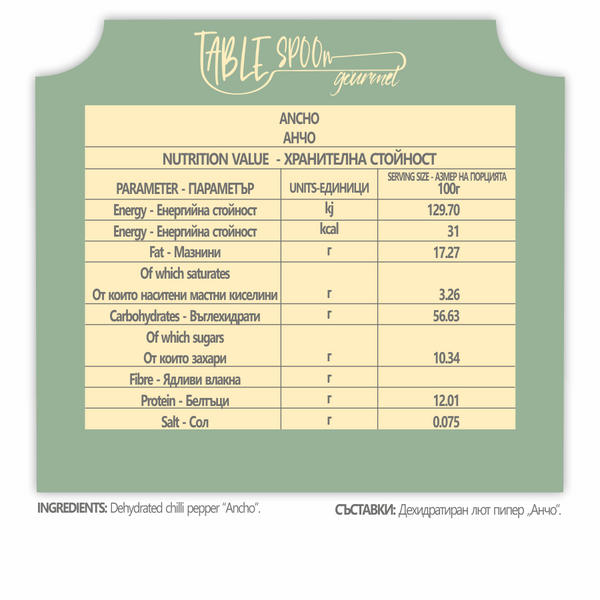 Heat level - 2 / 10
Mexico's most popular "dry" chilli pepper. It's name is due to its width as ancho means "wide" in Spanish. It has a very distinct aroma of dried fruits and is a mandatory ingredient for many Mexican dishes. 
Origin: Mexico
Contents: Dehydrated chilli pepper "Ancho"
Use: Soak in hot water for 20 min and use as regular. Add to dishes with red sauce for spiced (hot) and fruity aroma.
WARNING: Hot product. Keep away from children and pets.
100g