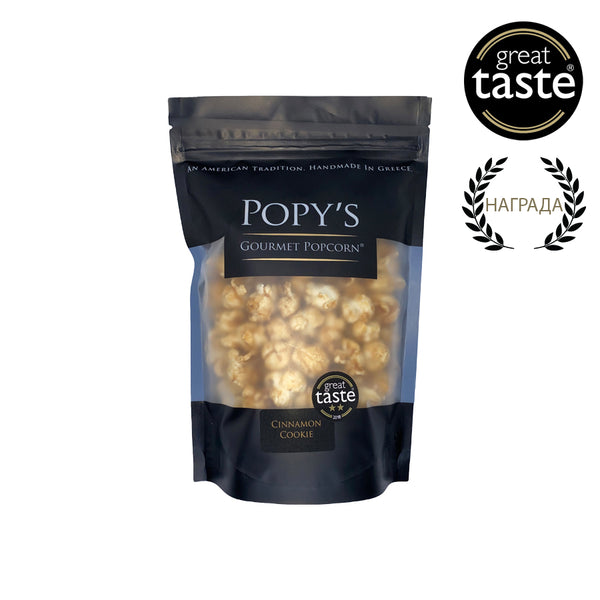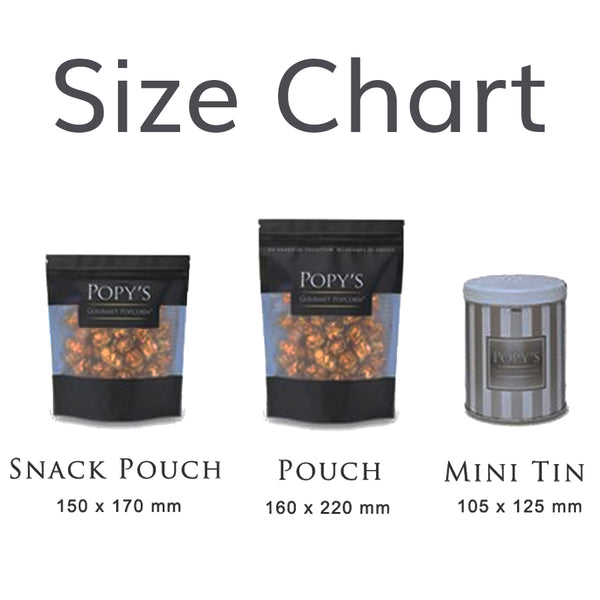 CINNAMON COOKIE CARAMELCORN (POPY'S POUCH)
Crisp caramel popcorn with a delicious taste of biscuit and cinnamon. For lovers of the magical taste of cinammon cookies we loved as children. Handmade one batch at a time.

Winner of a Great Taste Award in 2018.
* Prepared in kitchens handling dry nuts, peanuts, gluten, eggs, sesame seeds, soy, mustard.