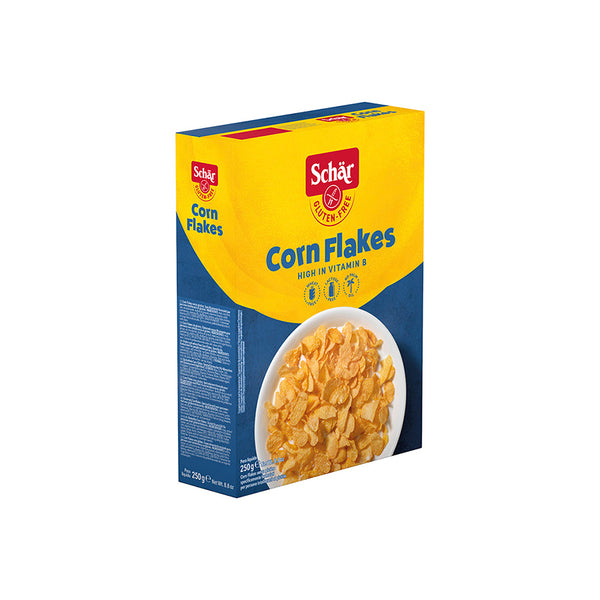 CORN FLAKES (GLUTEN FREE)
A deliciously crunchy start of day! One of the most traditional yet nutritious breakfasts you can have.
Ingredients: maize , sugar , salt , emulsifier: sunflower lecithin ; vitamins ( niacin , pantothenic acid , vitamin B6 ,riboflavine , thiamine , folic acid , biotin , vitamin B12 ). LACTOSE-FREE (lactose<70ppm) .

GLUTEN FREE. WHEAT FREE. VEGAN. VEGETERIAN. LACTOSE FREE. NO MILK ADDED. NO EGGS ADDED. NO PALM OIL. PRESERVATIVE FREE. 
250g